CALL US NOW - 0448679303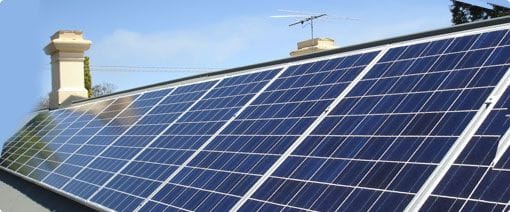 All comments have been placed on here with the kind permission of the customer
---
"Adelite have just completed new lighting in our house at Hallett Cove and we are very happy with the completed work. It has made a considerable difference to the interior of the home."

Terry & Janny
Hallett cove
April 2014
---
"We are very happy with the electrical work, in particular, the tidy layout of the solar panels on our roof. The yard floodlight was spectacular last night!
Our compliments to the Adelite team, who were, at all times, professional, courteous and thorough,"
Many thanks.
Mr M Hay
Glenelg South
April 2014
---
"Thank to Trevor and the professionalism of his team,
for being fast and efficient,
from measuring up, discussing options,
and fitting the 4kw system requested to my home.
I would, and have recommend Adelite Solar to others already.
Thanks again"
Mr G Walton
Sheidow Park
March 2013
---
"Perfect, perfect"
after electrical work was carried out yesterday

Mrs D'Aloia
Kidman Park
Feb 2013
---
"Many thanks Trevor,
very happy with your service and the boys' work".
Richard
Sheidow Park
Feb 2013
---
"Very friendly , prompt & helpful .
I'm very pleased with the job"

Mr Leibbrandt
Hallett Cove
Jan 2013
---
"we made the job look quick & easy, good job!"
Mr Terry Van't Hof
Christie Downs
Dec 2012
---
" Prompt, professional service. Friendly and most importantly tidy!
---
Have used Adelite many times over the past 6 years for a variety of different jobs including solar installation and they always deliver.
Would recommend them anytime to anyone"
Fiona & Simon
Hallett Cove
Dec 2012
---
Thank you for the work you did today at my home at North Haven.
A fantastic job, no mess, and your prices are great!
I will definitely be recommending you!
Michelle
Glow Candles & More
Nov 2012
---