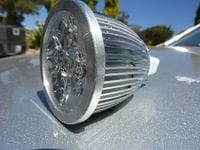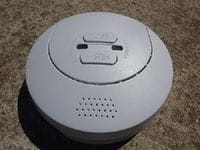 Adelite Services - Solar and Electrical
Grid Connect Solar Systems
If you have come to the conclusion your electricity bills are becoming excessive, the truth is it will only get worse, with retailers set to raise the prices of electricity.
Now is the time to invest in a grid connected solar system.
Each of our clients are unique.
Adelite offer tailored solar systems solutions to suit budgets, home & power consumption needs.
With a free site inspection and a no obligation quote, you know exactly what the cost will be up front with no hidden costs.
We will know exactly what to expect on the day and exactly where the placement of the inverter & panels will be.
We handle all the paperwork, communicating with your retailer and SA Power Networks so your meter change can be processed quickly & efficiently.
Off Grid Solar Systems
Living some distance away from the nearest power line ?
Running your home or business on a fuel guzzling generator?
Have you thought about a stand alone solar system?
Adelite can install solar panels to power your home, shack or business, with a battery bank being charged at the same time to provide continued power for when the sun goes down.
Rewiring
If you have suspicions your electrical installation is old or has been incorrectly installed, let Adelite test it for you.
Too many people are injured or even killed in SA due to non compliant electrical installations.
If your house is over 10 years of age you should get it checked out.
Adelite have spent many years rewiring old installations.
Communication is essential on rewiring projects to keep power on, safely, as long as possible and minimal shut down times.
To avoid a potential stressful and disruptive exercise we forward plan, our clients know exactly what to expect and when.
Safety is very important during the rewiring process both for the client and us.
'JUST BECAUSE IT WORKS, IT DOES NOT MEAN IT'S SAFE'.
Extra Power & Lighting Points
Do you need an extra power point for a dishwasher?
Someone to take down an old light fitting & replace with a new one?
Yes, we at Adelite are more than happy to complete those smaller jobs, test and provide a compliance certificate.
New Electrical Installations
Adelite has completed numerous new home electrical installations, liaising with builders and other trades helping to keep the new build process a smooth one.
During our initial meeting, Adelite listen to you, what you want and where you want it.
Advice is always on hand from any of our experienced and qualified staff, we can offer ideas for your consideration.
Smoke Alarms
This goes without saying, 'SMOKE ALARMS SAVE LIVES'
Not everybody tests their smoke alarms as often as they should.
General rule of thumb, if your alarm is ten years or older - replace it.
Adelite can test your smoke alarms, replace your smoke alarms or wire another alarm unit linked to any existing alarms you might have.
Ceiling Sweep Fans
Hard wired or remote controlled
three, four , five blades
we can fit them all.
Adelite insure a quality installation with special attention to correct ceiling supports for your ceiling sweep fan.
Telephone Points
Extra telephone points, for telephones, computers or Foxtel, Adelite are able to help.